to be done

--- Send in a voice message: https://podcasters.spotify.com/pod/show/refipodcast/message
Related Episodes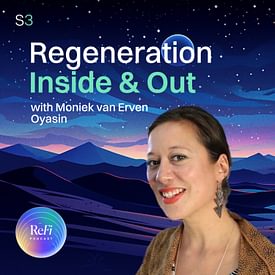 December 08, 2023
x
12
01:25:27
78.24 MB
In this enlightening episode of the ReFi Podcast, host John sits down with Moniek van Erven, a remarkable figure in the realm of regenerative finance and personal growth. Moniek, a master of finance and a serial entrepreneur, has influenced positive change globally, with projects spanning India, So...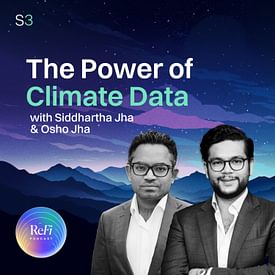 November 28, 2023
x
13
01:08:08
62.39 MB
Come on a journey with John from ReFi DAO in an engaging episode with Sid and Osho Jha, founders of Arbol and dClimate. The Jha brothers share the story of creating organizations that leverage climate data for impactful solutions. Learn about Arbol's pioneering parametric insurance for farmers ...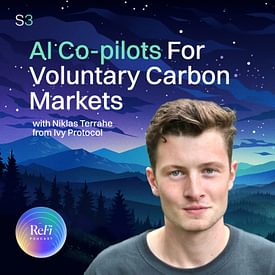 November 21, 2023
x
10
00:56:55
52.12 MB
Join John in this episode of the ReFi Podcast as he chats with Niklas Terrahe, the dynamic mind behind Ivy Protocol. In this episode, we delve into the intricate world of the voluntary carbon market, exploring its challenges, limitations, and the significant opportunities it presents in today's...